Vice President/President-Elect
: Jane Harrison, Hunton Andrews Kurth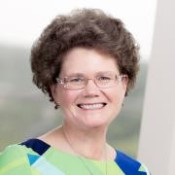 Jane is a member of the research & information services team in the Richmond office of Hunton Andrews Kurth LLP, and has spent 21 years with the firm.
She feels honored and privileged to be able to work among many talented and dedicated professionals, at the firm, and, in the community-at-large.
She received her M.S.L.S. and B.A. from The Catholic University of America in Washington, D.C.
Jane has served as VALL Membership chair and was a member of the VALL 30th Anniversary Committee. Most recently, she has served as a member of the VALL Programming Committee.
Treasurer
: Alexis Sharp, Hunton Andrews Kurth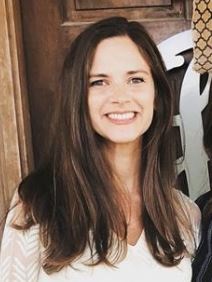 Alexis Sharp is a reference librarian at the Richmond office of Hunton Andrews Kurth LLP.
Alexis has been active in VALL since moving to Virginia in 2013 to work as a reference & research services librarian at the University of Richmond. She is serving as chair of the Public Relations Committee and is also a director on the executive board.
Alexis earned her Bachelor's degree (2008), Juris Doctorate (2011), and Master's in Library & Information Science (2013) from Louisiana State University. During her time as a graduate student at LSU, she served as library fellow at the Paul M. Hebert Law Library.
Alexis lives in Richmond with her husband and five-month-old son Jack.
Director
: Anna Price, Alexandria Law Library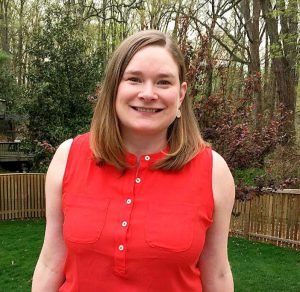 Originally from the Pacific Northwest, Anna earned a Bachelor of Science in Communications from Ithaca College in Ithaca, NY.

After graduating, she returned to Washington state, where she attended the University of Washington School of Law.
While studying law, Anna valued volunteer experiences outside the classroom. To that end, she volunteered with Seattle's Immigrant Families Advocacy Project, the Consumer Protection Division of the Washington State Attorney General's Office and various judicial election campaigns. Anna also served as a Judicial Extern with the Washington State Court of Appeals.
During her second summer of law school, Anna began interning for Connelly Law Offices, a complex civil litigation firm in Tacoma, Washington. Anna continued working at the firm through her third year of law school and accepted an offer to return to the firm as an attorney after graduation.
During her legal career, Anna tried multiple cases to verdict and argued before Washington's Court of Appeals and the Ninth Circuit Court of Appeals. She was also recognized annually as a Rising Star by Super Lawyers, 2011-2015.
After five years of practice, Anna decided to take a sabbatical from trial work.
She realized that what she enjoyed most about practicing law was helping clients, doing research and problem-solving. As she thought about what she loved doing, the possibility of librarianship kept coming to mind, and she decided to explore the field further.
Anna has been the law library operations supervisor with the Alexandria Law Library since 2017. Her other library experience has included working in interlibrary lending/borrowing for the Fairfax County Public Library and volunteering with the Library of Congress as a researcher guidance volunteer. She is happy to have the opportunity to blend both her legal knowledge and passion for public service and access to justice in her current role.
In further pursuit of her career in librarianship, Anna is currently enrolled as an MLIS student at the University of Washington's iSchool.