Name: Megan Molinaro
Organization: McGuire Woods, LLP
Title: Reference Librarian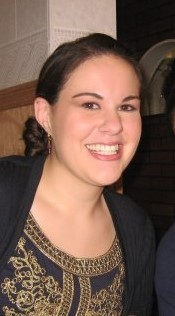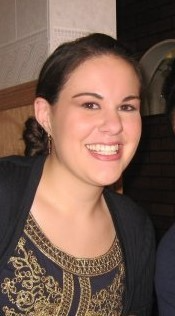 How did you become involved in Law Librarianship?
I stumbled into Law Librarianship. I started part-time in an academic library in St. Louis, and then worked in a paraprofessional position for a medical library in a hospital in Kansas City, MO. However, between my years of experience working in a library since high school and my partially completed MLIS at the time, I was ready to move into a role with more responsibility. I happened to find my position at Sedgwick LLP not long after. I learned a lot about how law libraries worked even though we were a very small department and fell in love with the work from there. I particularly enjoy the variety and complexity of questions that come through, no day is ever boring.
Who would you like to be the guest of honor at your next dinner party, and why?
Maybe just because she has been in the news a lot, but Dolly Parton. I have been impressed with her kindness, philanthropy, and business acumen. She also seems like she'd be great to have at a party.
What is something you would want people to know about you (hobbies, interests, passions, etc.)?
I love to knit and run, although I don't run fast. I would maybe like to try to tackle a marathon someday but I'm still far from it. I'd also like to someday finish my cabled afghan that I've been working on for at least six years. I recently started to trying to learn watercolor and even though I'm not great at it, it's been a fun and relaxing way to spend time away from a screen this year.
What superpower would you choose?
Probably telekinesis, especially if I could do more than one thing at once.
What has been your favorite travel destination so far?
Several years ago I was able to go to South Korea and I stayed in Seoul and Busan. It was an amazing trip. I'd like to make it to Sicily and Italy someday as that is where my dad's side of the family is from.