This school year, the Arthur J. Morris Law Library at the University of Virginia welcomed two new librarians, Sarah New and Kate Boudouris.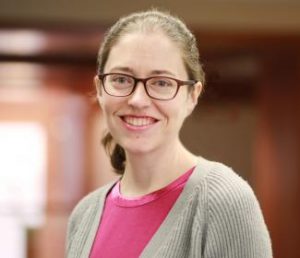 Sarah New
Sarah joined the library as its web services librarian, bringing extensive experience in digital resources management, web site design and management, and reference services in academic libraries.
She was previously a web services librarian at the University of Maryland Baltimore County Library. Sarah holds an M.S. in Library Science from the Catholic University of America and a Masters in Geographic Information Systems from the University of Maryland Baltimore County.
Since beginning work at UVA, Sarah has been busy finding opportunities to improve the usability and accessibility of our website and occasionally assisting faculty members with GIS-related research.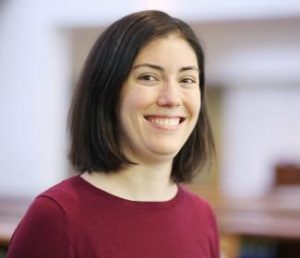 Kate Boudoris
Kate Boudouris is the library's new research, instruction and outreach librarian.

She first joined the library in 2016, with a focus on digitization projects and reference services. Since transitioning to her new role, Kate has continued to provide reference service, while also teaching advanced legal research and spearheading the library's outreach efforts.

She previously practiced law with the Southern Environmental Law Center in Charlottesville and with the law firm of Spiegel & McDiarmid in Washington, D.C. Kate holds a J.D. from Yale Law School and is working toward her M.S.I.S. at the University of Tennessee.